Report a Concern
Submit a report to the Compliance Helpline
SVP's Message…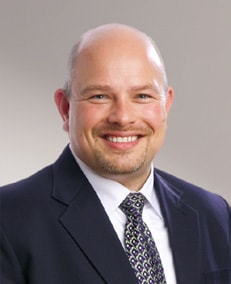 Welcome to the University Ethics and Compliance website. I hope that you can find answers to some of your most common compliance and ethics questions here. If you have other questions or have suggestions for enhancing the information on this page, please feel free to contact the office at 973.972.8000 or at SVP_Compliance@oq.rutgers.edu.
Since our founding in December 2013, UEC has worked to support and protect the University community by building a comprehensive program for managing our compliance, promoting an environment based on ethical and appropriate business conduct, and analyzing and mitigating risks that could impair our ability to meet our strategic and operational objectives. Our entire team is committed to partnering with our colleagues throughout Rutgers to make the University a better place to learn, to work, and to grow as people and as professionals.
Our services cross a broad range of activities throughout Rutgers. And although we may modify our services from time to time to keep current with the complex and changing regulatory environment affecting the University, some of the areas where we focus our support include:
·   Americans with Disabilities Act (ADA) Compliance
·   Athletics Compliance
·   Compliance and Ethics Training and Education (live and online)
·   Enterprise Risk Management
·   Ethics
·   Healthcare Compliance and Clinical Contract Management
·   Open Public Records Act (OPRA) Compliance
·   Privacy, especially
     o Family Educational Rights and Privacy Act (FERPA)
     o General Data Protection Regulation (GDPR)
     o Health Insurance Portability Accountability Act of 1996 (HIPPA) /Patient Privacy
·   Research Compliance
·   Rutgers Compliance Hotline and Investigations
·   Title IX Compliance
Achieving success in each one of these areas is wholly dependent on our ability to build trust relationships based on the understanding that we exist to assist and support you … our University community. I look forward to continuing our work with each of you to protect and support Rutgers.
Very truly yours,
Tim Fournier
Senior Vice President & Chief Enterprise Risk Management, Ethics, Audit, and Compliance Officer